Feel free get in touch with us via email, twitter or send us a message.
Nutrition in Action: One Day Course Pilot
Event on: 14/06/2023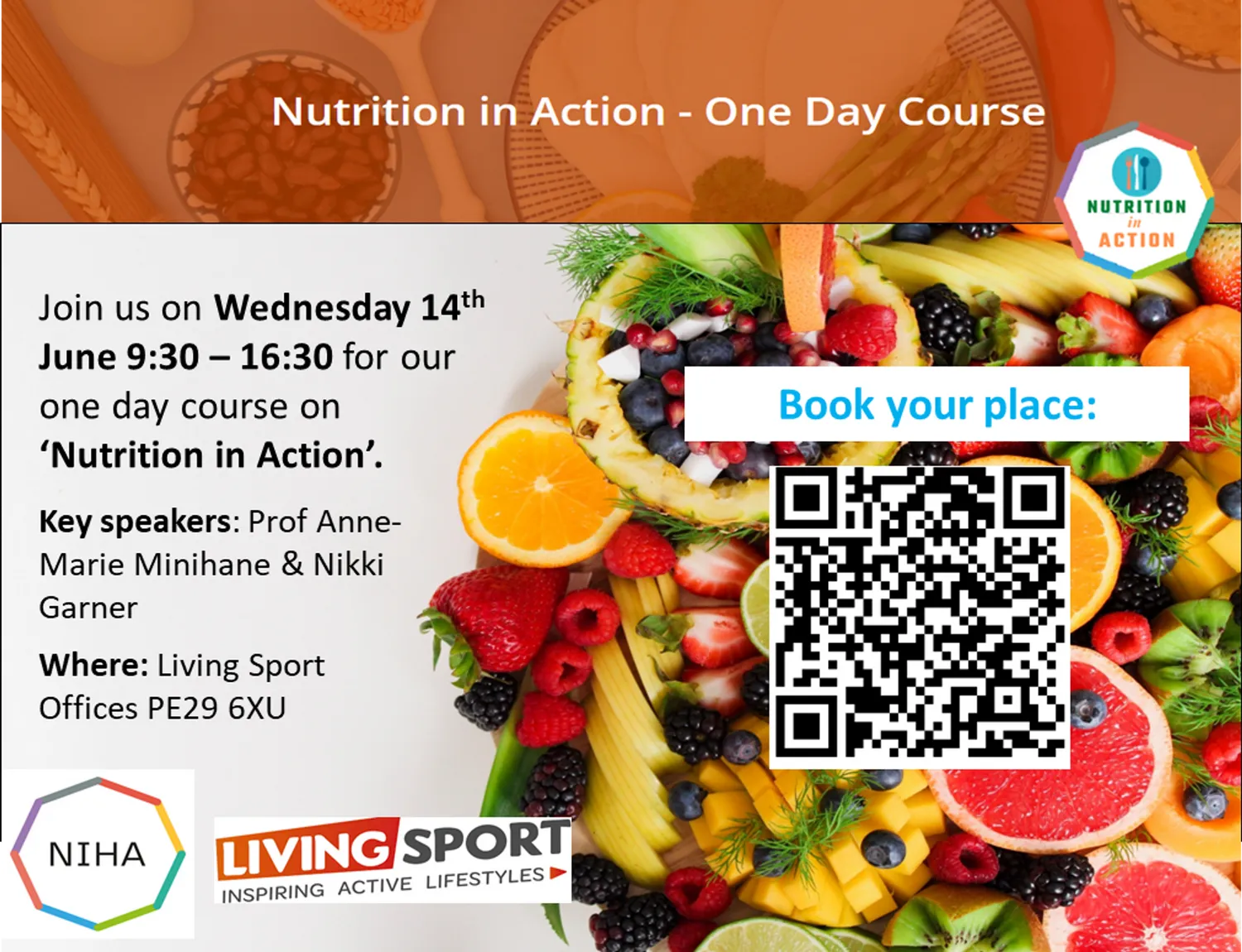 A one day course aimed at health workforce professionals. Delivered by the Norwich Institute of Healthy Ageing.
The course will explore the practicalities of nutrition with the aim of providing practical knowledge and skills to enact UK dietary recommendations and support health food purchasing and eating for low income settings.
Tea, Coffee, Refreshments & Lunch Included.
Guest speakers:
Professor Anne-Marie Minihane & Nikki Garner
Course Topics
· Blueprint for a healthy sustainable diet
· What is a portion
· Understanding food labels
· Sustainability and food preparation
· Client based communication skills
Rough Agenda for the day
Arrival, refreshments, networking
Blueprint for a healthy sustainable diet
Eating healthily and sustainably
Understanding food labels
Cooking on a budget with limited facilities
Smart food purchasing
Focus groups and consolidation
Questions & Feedback
Join us on Wednesday 14th June at Living Sport Cambridge Offices (Armstrong House, Sovereign Court, Ermine Business Park, Huntingdon, PE29 6XU) for the chance to empower your client based with practical nutrition advice and knowledge.
Our guest speakers can't wait to share with you their valuable insights from their work in nutrition and behaviour change.
There are limited places for this course so don't delay and book today: https://livingsport.co.uk/events/nutrition-in-action-one-day-course/
See you there!