Feel free get in touch with us via email, twitter or send us a message.
NIHA Study Hits Headlines: Mediterranean Diet Can Lower Dementia Risk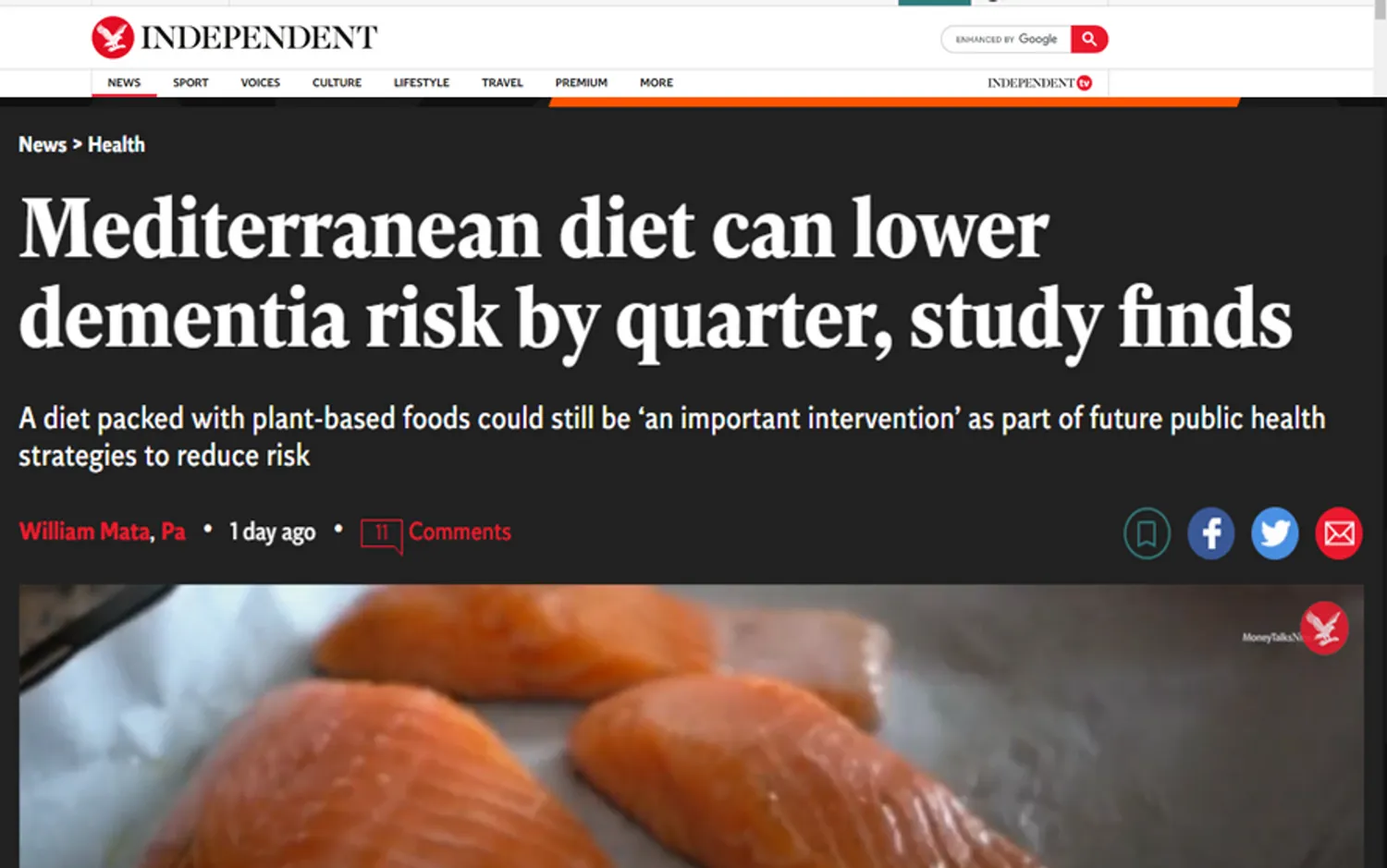 On 14th March 2023 a NIHA affiliated study hit headlines in The Independent newspaper.
The study researched how nuts, seafood, wholegrains and vegetables, which are known to making up a Mediterranean diet, are able to lower a risk of dementia.
BMC Medicine Journal published the findings that found these food types can reduce the chance of dementia by up to 23 per cent. The findings are based on data from more than 60,000 individuals who completed a dietary assessment.
The researchers, including Professor Anne-Marie Minihane (NIHA Director), from the study confirmed that a Mediterranean diet with lots of plant based foods could be "an important intervention" in public health strategy to reduce dementia risk. Furthermore, the Mediterranean diet has a "protective effect" against dementia, regardless of a person's genetic risk. The researchers added that further studies are needed to explore this finding and uncover whether these reported benefits also translate to minority communities where historically dementia has been highly stigmatised.
Read the full article: https://www.independent.co.uk/news/health/dementia-signs-risk-diet-b2299853.html