Feel free get in touch with us via email, twitter or send us a message.
NIHA Director Prof Anne-Marie Minihane briefs parliamentarians in Westminister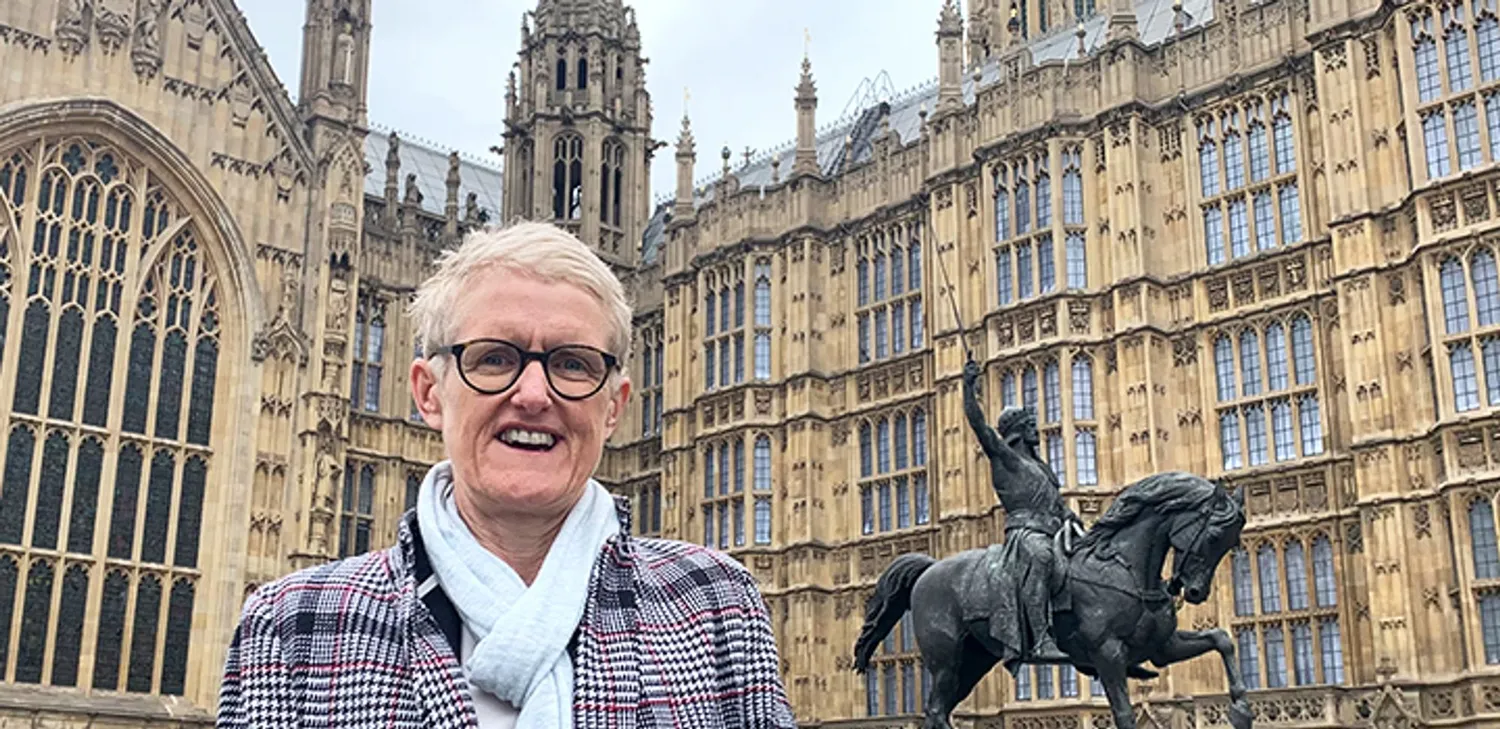 Prof Anne-Marie and Saskia Hervey, Head of Public Affairs, met with MPs and health policy experts in Westminster to discuss policy interventions on menopause and ovarian cancer using HRT.
Prof Minihane spoke alongside other health experts in a special roundtable meeting combining two All-Party Parliamentary Groups (APPGs) - the APPG on Menopause and the APPG on Ovarian Cancer. She shed light on health conditions associated with menopause, including those that can lead to early menopause such as ovarian or breast cancer, as well as treatment options for those who have had hormone-dependent cancers, or health conditions associated with menopause, such as osteoporosis and, potentially, dementia.
"Being able to deliver the kind of cutting-edge research that myself and colleagues at UEA, and other higher education institutions conduct, directly to key decision makers in Westminster, is of the utmost importance - ensuring those in power have the most up-to-date knowledge on which to base their recommendations to government.
I want to thank the All-Party Parliamentary Groups for inviting me along to speak to them, and for bringing a focus to issues that impact people across the UK. I hope the ideas and developments discussed within the roundtable can lead to some real-world solutions in terms of government thinking and action."
As a result of the roundtable, MPs were able to draw up a list of policies and 'requests' of government to inform the drafting of General Election Manifestos. This kind of engagement is fundamental to inform policy makers of UEA's research and encourage progress at a policy and national level.