Feel free get in touch with us via email, twitter or send us a message.
'Mediterranean Diet Explained' with Professor Anne-Marie Minihane
Event on: 10/05/2023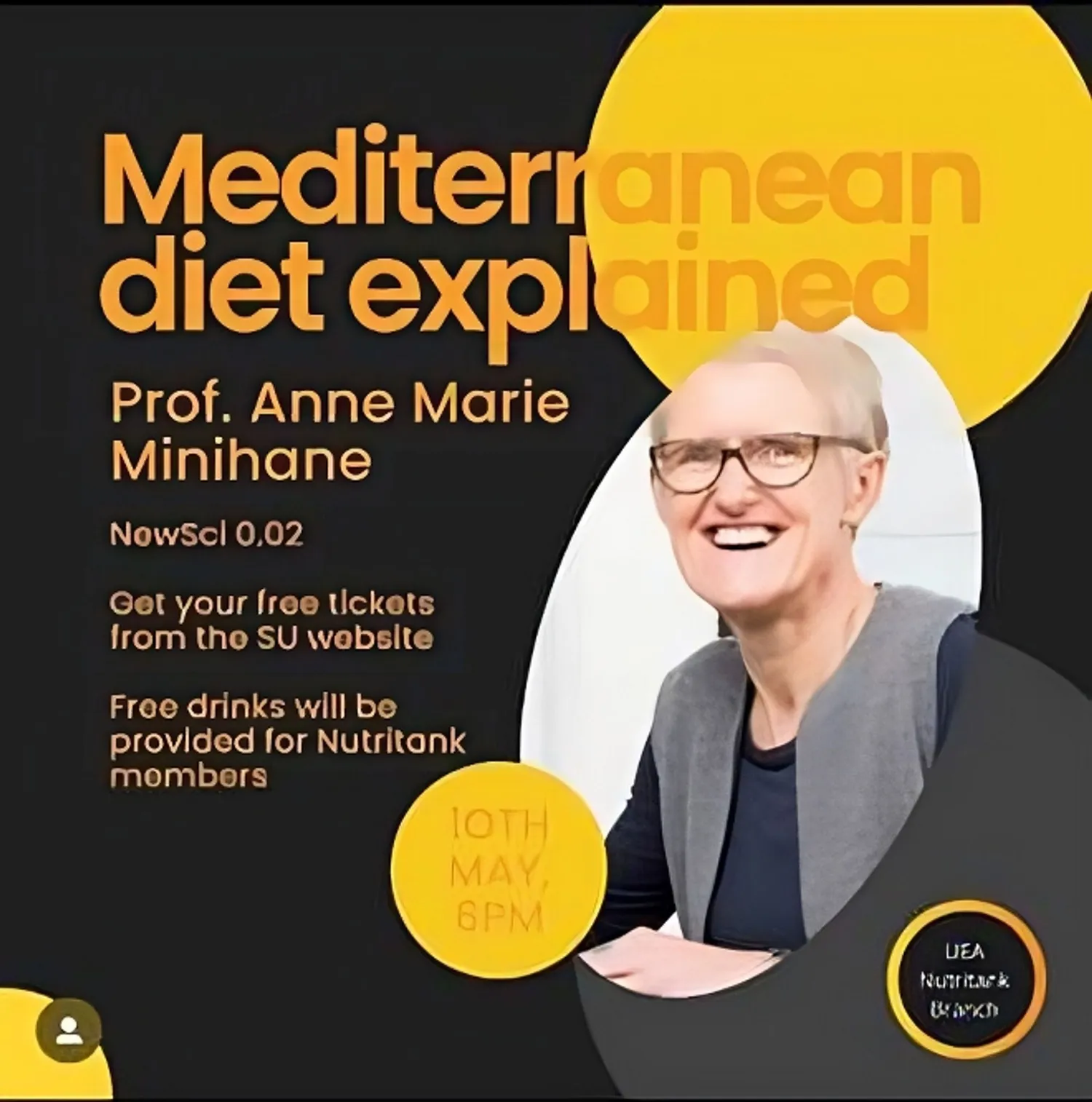 Join NIHA Director Professor Anne-Marie Minihane on Wednesday 10th May at 6 -7pm for a talk on the components of the Mediterranean diet.
Prof Minihane is an accomplished speaker and is Professor of Nutrigenetics, Head of Nutrition and Preventive Medicine in Norwich Medical School, as well as Director of the Norwich Institute of Healthy Ageing. She is also Deputy Editor of the British Journal of Nutrition and Journal of Nutritional Sciences as well as Academic Expert and Scientific Advisory Committee member of ILSI Europe, UK representative for Federation of European Nutrition Societies (FENS), External Communication and Public Trust Panel.
Many of her recent projects have received national press attention, including front page coverage in The Guardian.
Prof Minihane's talk on the Mediterranean is one not to be missed. Tickets are free and available on the SU website: https://www.ueasu.org/events/20120/23690/
Tickets are open to the public.
The talk is being held at the New Science Building 0.02 at the University of East Anglia campus 6pm -7pm on 10th May.
See you there!