Feel free get in touch with us via email, twitter or send us a message.
East Anglia Indian Association Session with NIHA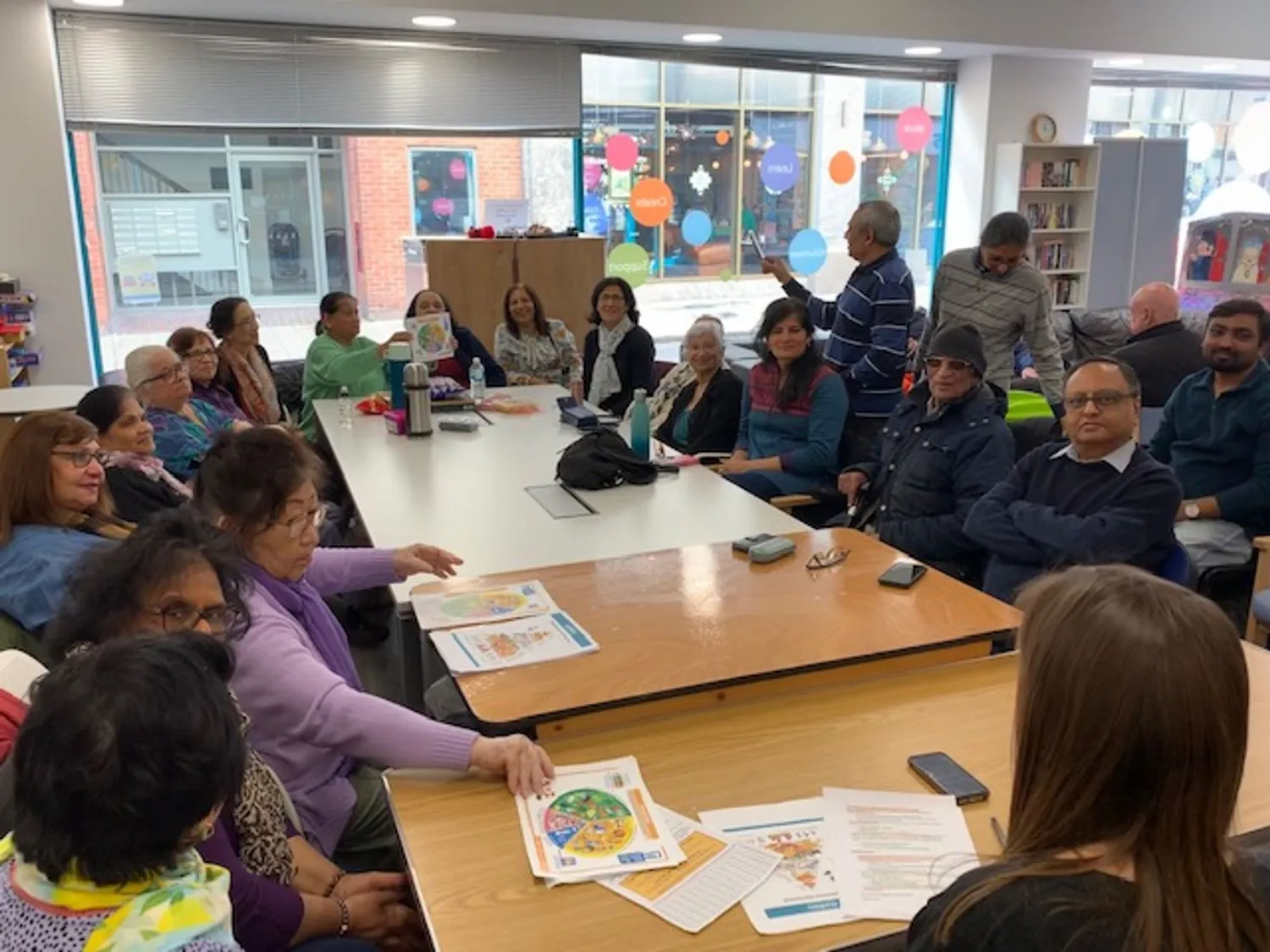 NIHA research fellow Anna Sweeting attended an enlightening public involvement session with The Wed Seniors Club as part of the East Anglia Indian Association (EAIA) last week. The session involved discussing the Mediterranean Diet where EAIA members shared their thoughts on the diet's components and gave valuable insight into how NIHA can best design a future research project in this area.
NIHA are delighted to be working in collaboration with EAIA and are keen these relationships develop further with the aim of keeping community at the heart of research. A big thank you to all the EAIA members who contributed to the session.
The Wed Seniors Club meet at the C360 Hub, Colchester every Wednesday.