Feel free get in touch with us via email, twitter or send us a message.
Prof Wendy Hardeman Inaugural Lecture: January 2023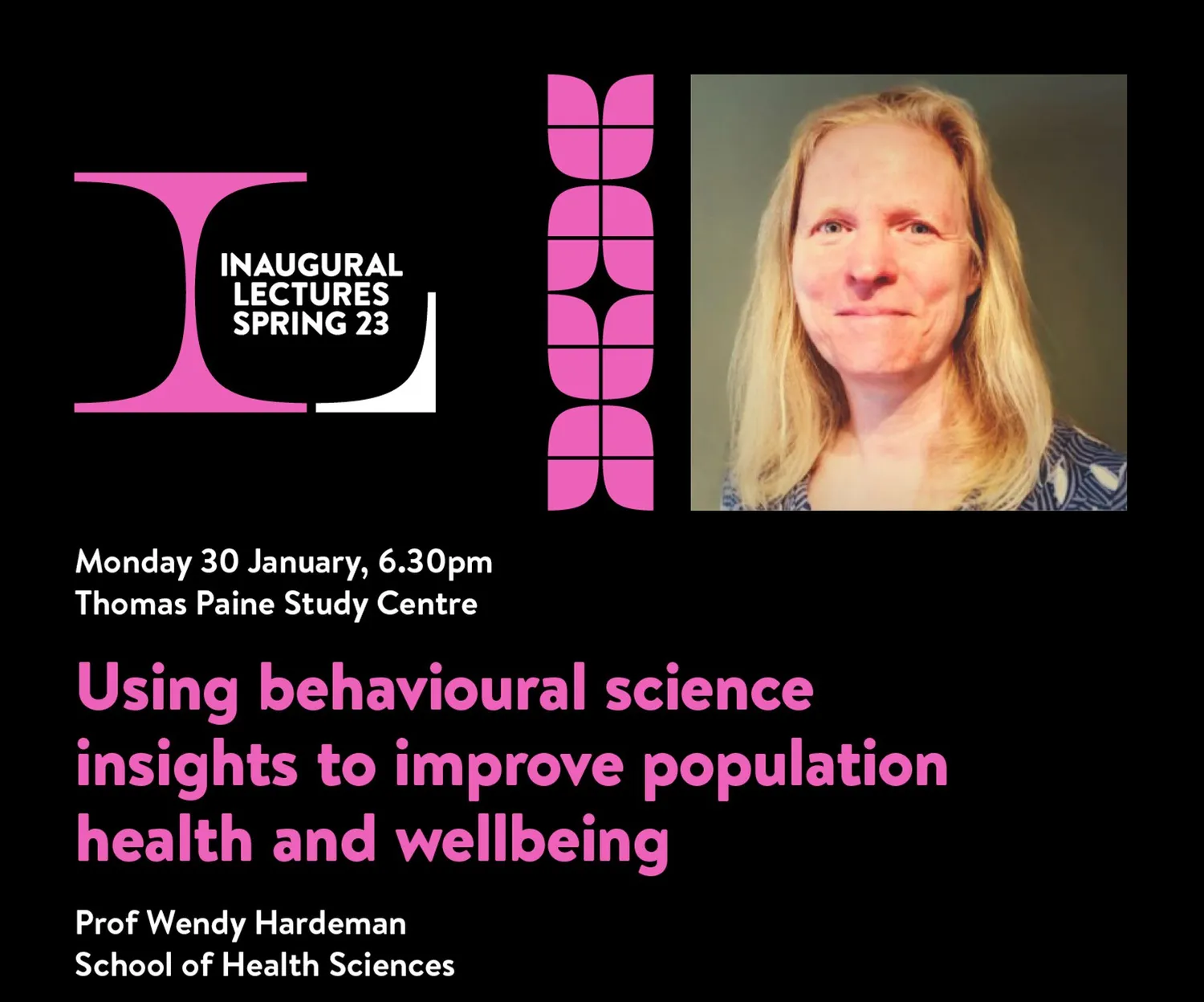 INAUGURAL LECTURE: Using behavioural science insights to improve population health and wellbeing
A healthy lifestyle, such as regular physical activity and eating a healthy diet, can help us live longer in good physical and mental health. However, changing behaviour is challenging.
There is a need to identify effective approaches to support change. In her lecture, Prof Wendy Hardeman will illustrate how behavioural science insights have increased our understanding of what works to support health-related behaviour change, how, for whom and when.
When: Monday 30th January 2023 6:30pm
Where: Thomas Paine Study Centre Lecture Theatre, UEA, or watch online here: bit.ly/Hardeman-YT
The lecture will be followed by a Q&A and drinks reception.